Gallery and Ordering Photo FAQ
Congrats on your most recent session! We know you're excited to see the photos. So we have come up with a gallery ordering FAQ. Most photoshoots are ready within 3-5 weeks. For advanced and larger events/weddings we allow more time to get them completed.
Here are the steps we take to make sure your order is perfect! We do an initial edit of the photos. Once you select the photos you want to order, we'll do our touch-ups at that time. Our retouching is done to make you look natural and flawless. You may begin ordering your prints, canvas options and albums at this time. If there is anything specific you would like done additionally to your photos, please let us know. (For example cropping, black and white, sepia toned)
Your gallery will include the following:
– 15 day ordering gallery for engagement, family, and individual portrait sessions
– 6/9/12 month galleries for wedding (see contract)
– 15 day complementary coupon to save on your order (if you do not have one – email me!)
– 15 days to order prints
– After 15 days if you would like to purchase any prints over 8×10 or larger you may do via e-mail or by phone. Wallets, 5×7, and 8×10 are not available to order after the 30 day period.
What happens after the gallery?
-Images after 6 months and within 12 months require a $30.00 archival fee in order to recover images from our servers and reactivate the gallery.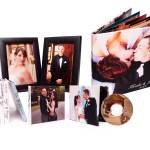 PINIMAGE
-Images after 12 months and within 24 months require a $100.00 archival fee in order to recover images from our servers and reactivate the gallery.
-Images over 24 months require a $400.00 archival fee in order to recover images from our servers and reactivate the gallery and a disc will be sent to you.
-In an effort to help with cost, we can reactivate the gallery for the archival fee's placing them online for print purchase. Download or disc would be additional with this option. You can order any print from the gallery with the $30/$100.00 recovery.
-Images over 24 months are not guaranteed to be in our system.
Why the high cost?
The two servers we have with the drives total approximately $3500.00 and continued maintenance. We have a drawer of failed hard drives totaling to-date of about 15 over the past 10 years. In addition our old files are compressed and zipped within zips. We don't spend much time cataloging them as they are only needed in the event of an emergency situation usually.
Weddings after 2014 will no longer be archived locally after the first year of completion of your wedding. With the Archival fee weddings 24 months and under will be placed online for ordering. A disc re-burn with custom case and dvd is $125.00 including shipping.  We deliver all of our products in the most presentable manner, we can also provide it on a USB for the same rate as the dvd. The case is designed to fit the USB in a foam insert for safe storage.
SPECIAL ORDERING: 
Within 30 days of your gallery going live you will have the opportunity to purchase your CD/DVD + custom case and image license. Our image license is only valid for professional printing labs such as mpix.com. We do not allow printing at one hour labs. For more information, please visit our copyright & image license page.
Our schedule for CD/DVD orders are placed on the last Friday of every month. Please place your order 2 weeks before the last Friday of each month to be included in that order batch.
Since we do custom work on the photo cases we need the time to design and order them. After your 30 day gallery preview is completed your order will be fulfilled on the next available ordering date. You can place your order at any time. Your order must be in 2 weeks before the next order date to be fulfilled. Image licensing is currently $350.00 + tax and includes the following:
– Custom designed  printed CD/DVD
– Customized designed CD/DVD case
– Special print pricing if you order from www.mdpstore.com
– Shipping to US (expedited shipping $10.00-15.00)
– Download of your images from your gallery available 1 week after you purchase your disc.
Comments
comments